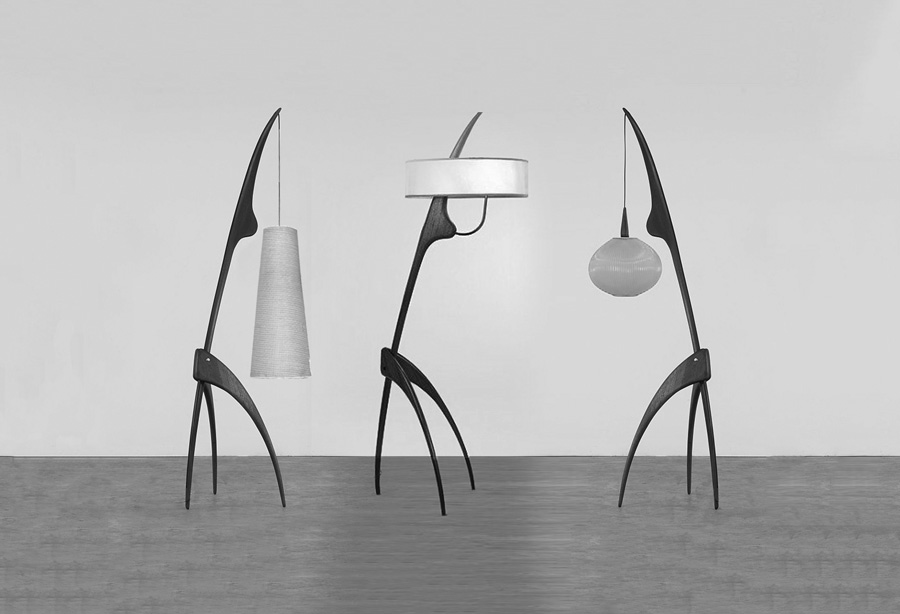 The story of the Praying Mantis
Designed by the RISPAL in-house team in 1950, lamp #14.950 was surnamed the Mantis lamp because of its insect-like appearance. It was revealed to the public at the 36th Interior Designers Fair in Paris in 1952.
First launching with a classic lampshade, it took on the iconic saucer lampshade in 1955, made with pleated cellulose acetate film – commonly called rhodoïd.
Lamp #14.950 looks like a hybrid between the works of Danish designer, Finn Juhl and Japanese American designer, Isamu Noguchi. But it is not! Our very own insect-like design is part of the emblematic golden age of French design, like Serge Mouille's lamps or Mathieu Mategot's furniture pieces.
Maison Rispal is proud to bring back the iconic 50's design piece for the first time in over 60 years.
As it happened before, the Mantis lamp design has slightly evolved to adapt to its time with a better steadiness and lighting quality. The classic design piece is brought back to life with its lampshade floating around a wood spindle, a definite trademark of the re-edited piece.